Whatever your level of fitness, or stage in motherhood, KeepFitMammy is here to help you be the best you can.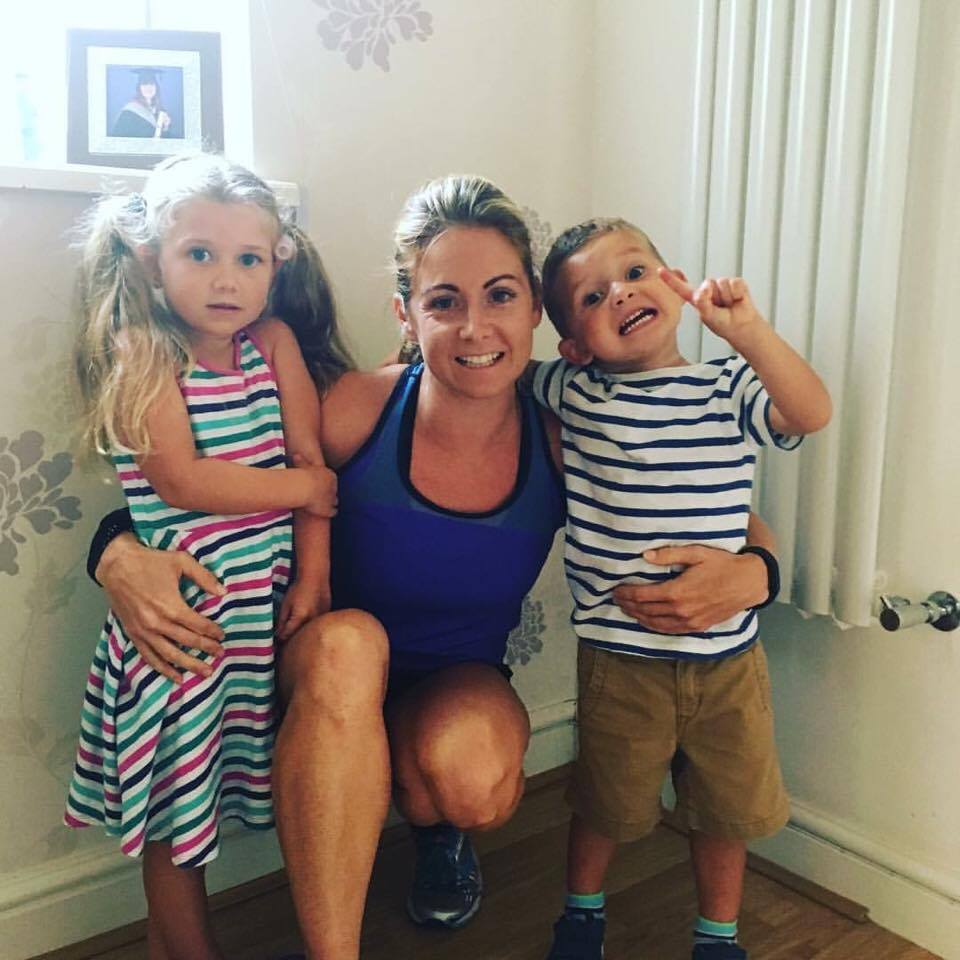 B
eing a Mum is not an easy job!!! Here at KeepFitMammy, we want to help Mums and Mums to be stay as fit and healthy as possible in order to give their little ones the best of themselves. We offer different levels of support, from recipes and online consultations and videos, to Personal Training in our KeepFitMammy gym or at your home (if that works best for babies naps). We also offer classes which are held twice weekly, enabling keepfitmammys to get together for a group workout followed by a coffee and a chat. As a mum of two born 14 months apart, I know the difficulties of staying fit and healthy when you have others to think about. When facing these difficulties myself, I decided to study and gain the qualifications needed to help others be the best they could be during this stage of life. Now my little ones are growing up and off to school, it's my time to help you!!! I am qualified as a Personal Trainer and specialise in Pre and Post Natal Exercise. With 10 years' experience in teaching and training, I believe in helping you to help yourself and strive to provide you with the knowledge you need to take care of your body from the inside out. I am constantly researching the science and safety of exercise during this time as well as keeping up to date on nutrition and endeavour to share my findings with you. I also understand the emotional barriers which can be faced when pregnant or suffering from sleep deprivation and am here to motivate you when you need that extra push.
H
i, my name is Abby Robinson and I joined the KeepFitMammy team as a Fitness Instructor in August 2017. As someone who has always enjoyed fitness, after having my son, Alfie Leo in August 2016, I really struggled to find the time or energy to fit in any exercise as I had no child care. As a result, I suffered incredible post-natal back pain due to weak abdominal muscles as well as anxiety and insomnia (so even when the baby did eventually sleep, I did not L) Once I found KeepFitMammy I just loved it! I got my fitness back on track, lost all the 'baby weight', increased my energy and feelings of wellbeing, my back healed completely and my anxiety and insomnia disappeared. I also made some lovely local mummy friends. Alfie loves going too- lots of different toys, playmates and some great music! I am a fully qualified fitness instructor with over 10 years' experience and also have a degree in Psychology and a Masters degree in Exercise Psychology. I am incredibly passionate about motivating women to exercise, so being able to train local mums and mums-to-be is a dream for me. I know first-hand how hard it is getting fitness back on track after having a baby and love that I can now help others.
Although I've always exercised to a high standard, I found it difficult to stay motivated when I became pregnant last year.  Without the thrill of pushing myself, it started to become mundane and I was gradually exercising less and less.  When I met Vicki at 16 weeks pregnant, she helped me to realise that I was training my body for a different purpose; it wasn't about lifting heavy or beating circuit times, it was about giving my baby the best environment I could.

We did a combination of aqua cardio, light circuits, core and stability 2-3 times a week right up until the day I gave birth.  Without this I'm convinced my pregnancy wouldn't have gone as smoothly.  Also by monitoring my weight and measurements it ensured I gained the NHS recommended amount of weight week on week and didn't focus on how I was going to shift the dreaded baby weight once he was here!

Exercising regularly also meant that my body was prepared for labour and I opted for a natural birth in water.  All of this contributed to the smooth process from my waters breaking at midnight, through to having him at 8am and being home by lunchtime!

I can't thank Vicki enough for all the time and effort she put in with me through the whole process and would recommend anyone who is either pregnant or trying for a family to start exercising with her as soon as possible.  Even if you've never exercised before or been a bit sporadic with it, the benefits it has for you and your baby are immeasurable.

Thanks Vicki! xx

Vicki has been my fitness and nutrition guru and I trust her ability and judgement 100%. I can't rate her enough, she is well above 5 out of 5 stars! For the full review click the link...

After I had my first child in 2012 I struggled to lose the weight and eventually accepted that I would never regain my pre pregnancy size 10 figure. In 2015 after having my second baby a friend recommended training sessions with Vicki, and thanks to her advice, encouragement, fitness knowledge, monthly measuring and regular PT sessions I went from 10 stone 11lbs in October to 9st 6lbs in April - 7 months. I lost 16 inches overall. When I saw myself in a changing room mirror I did a double take and couldn't believe the results. Vicki succeeded where other PT instructors I have had failed. She will push you to do better and help improve technique for you to meet your goals. She knows what works to improve certain body areas and what limits are post pregnancy. Vicki really cares about her clients and wants them to succeed and will help and advise wherever she can. Vicki recommended the joe wicks recipe book 'lean in 15' and by using it alongside the training sessions (and logging in myfitnesspal where Vicki could see my diet) it improved my perspective on food long term. I still allowed myself the odd biscuit or cake (and after I stopped breastfeeding the odd glass of prosecco) but I am determined to maintain my new shape. So it is hard work and after you have a baby you may think you will never fit into your old jeans. With Vicki's help you will, possibly even a size smaller. Thankyou Vicki!

I started at Keepfitmammy when my baby was 8 weeks old and I'm still going 8 months later. I had severe separated abdominal muscles but really wanted to start to lose the baby weight. Vicki was excellent; providing advice and guidance on what I could/couldn't do and provided me with a bespoke programme. Her classes provide a good work out, my baby and toddler are entertained- they love it! And there is a great social aspect to the group too- Would highly recommend!

Keepfitmammy has been my absolute lifeline with 3 small children- the kids love it, I love it and I've got fit and met some lovely new friends at the same time! I'd recommend this group to every mammy out there!